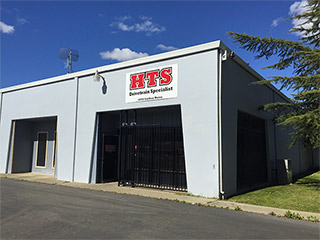 How to Contact HTS
We are open Monday through Friday, 8 A.M. to 5 P.M.

The best way to reach us is by phone: (916) 395-1353
or Toll-Free (800) 962-8782.

Our Fax Number is (916) 395-2514.

You can also E-Mail us at:




We are located at 6890 Luther Drive, Sacramento CA 95823.
For directions on how to get to our shop, click here.

Feel free to come by or call us with any questions.
HTS is Geared to Serve You!